Ballantrae is privilaged to have the Santa Lucia River Club within the community.
This Private club offers all of the amenities of a quality club including
Jack Niclaus Signature Golf, Tennis courts, Workout facility, Club, Restaurant and more...
The Santa Lucia River Club at Ballantrae
is a private membership club Offering many levels of memberships.

Membership is not required part of the Ballantrae HOA, nor are there
any equity responsibilities related to the club.

For Current membership info see the

Santa Lucia River Club website
There is also a private, Resident owned Marina on the premises offering direct Ocean Access.
Lynn & Ron Klowden are Ballantrae residents for 15 years. We love the community and enjoy our friends and neighbors. Working within the community, helping homeowners to buy and sell Real Estate is very enjoyable and rewarding. Thanks for your acceptance and loyalty.
The Ron Klowden Realty Team pledges to continue our efforts in keeping Ballantrae the best community in our area.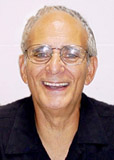 Ron Klowden
Ballantrae Resident
Realtor©
(772)
349-9235
www.
BallantraeRealty
.com
"Ron Sells Ballantrae"

BUYING or SELLING
A home in Ballantrae or finding one for a friend, Ron Klowden's knowledge of the community and experience in negotiating the right deal for you is unmatched.
Listing or Purchasing your Ballantrae home with Ron Klowden is the smart move.
More advertising, quality websites, skilled negotiating, factual information and UNMATCHED PERFORMANCE.