Lynn & Ron Klowden are Ballantrae residents for 15 years. We love the community and enjoy our friends and neighbors. Working within the community, helping homeowners to buy and sell Real Estate is very enjoyable and rewarding. Thanks for your acceptance and loyalty.
The Ron Klowden Realty Team pledges to continue our efforts in keeping Ballantrae the best community in our area.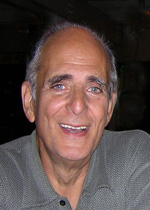 BUYING or SELLING
A home in Ballantrae or finding one for a friend, Ron Klowden's knowledge of the community and experience in negotiating the right deal for you is unmatched.
Over 100 Ballantrae homes sold by Ron.
Listing or Buying your Ballantrae home with
Ron Klowden is the smart move.
More advertising, quality websites, skilled negotiating, factual information and UNMATCHED PERFORMANCE.